Roger Jahnke OMD Institute of Integral Qigong and Tai Chi (IIQTC)
5276 Hollister Ave. Ste. 257
Santa Barbara, CA 93111
Phone 805-617-3390

Fulfillment 800-431-1579
Email info@feeltheqi.com
Copyright © 2007, All Rights Reserved, FeeltheQi.com, Roger Jahnke OMD
Qi Cultivation Travel
Healing Promise of Qi
Qigong Study & Practice in China
16-day China Study Tour
With Roger Jahnke, OMD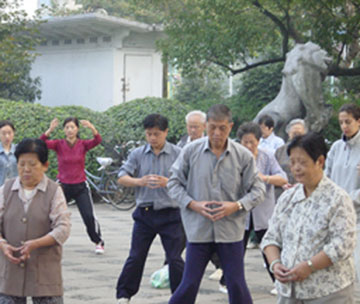 In his eight Qi cultivation trips to China, Dr. Roger Jahnke has led over 200 individual travelers to temples, hospitals, sacred mountains, out of the way markets for scrolls, calligraphy supplies, tea, and silk. There is nothing that can compare -- for the student of Qi and Qi cultivation -- to practicing Qigong and Tai Chi in these ancient sites.
If you are interested in studying Qigong in China contact us by email or phone us at 805-617-3390.
In October 2002, 25 people took this incredible Healing Promise of Qi tour to the some of the great evolutionary sites of Qigong. Enjoy these notes from our last trip.
Learn more about China's business, economy, tourism, history, culture and arts.
In October 2002, Dr. Jahnke and 25 students traveled to the best of the best, Hangzhou, China's capital 1000 years ago and home of a renaissance in Qigong.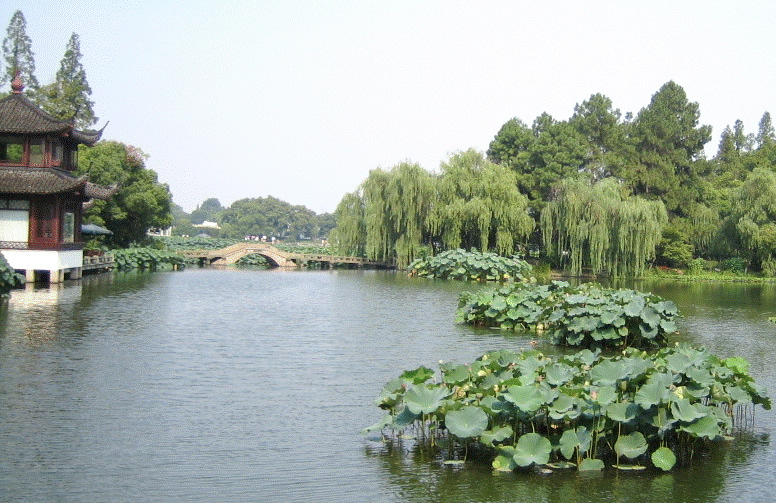 Each morning we studied Qigong, Tai Chi, Daoism and Chinese medicine. In the afternoons we visited Hangzhou's classic sites:
Serene and beautiful West Lake
Lingyin Buddhist monastery (and nearby Guan Yin Temples)
Baopu Daoguan Daoist Temple,
Tea Museum
National Chinese Herbal Medicine Museum.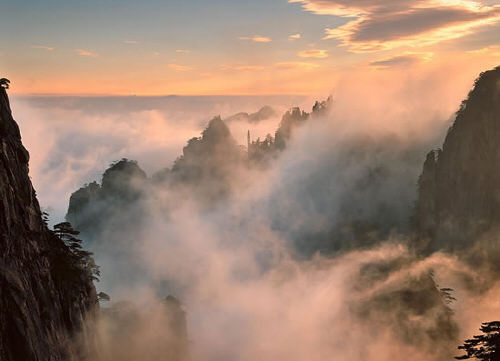 In the second week the group journeyed to the famed Yellow Mountains (Huang Shan) to practice at the edge of the "cloud sea." These magnificent mountains, considered the most poetic and inspiring in all China, created a unique school of mystical painting. We spent two contemplative days at Qiyun Mountain, a Daoist village inaccessible by road: amazing Daoist grotto and temples - ascend the "Celestial Stairway" for an awe-inspiring practice or meditation. This trip provided a wonderful opportunity to learn a powerful and elegant Qigong form distilled from numerous ancient traditions. It was also an opportunity to visit some of the most beautiful scenery in China! Besides being an international adventure, this trip deepened our inner journey as well. As we opened ourselves to the mystery so prevalent in China, our Qi awakened and healing occurred on every level -- a new "Way" became reality in the mountains of the immortals.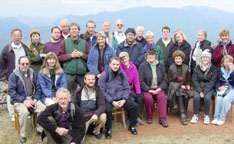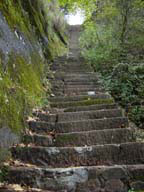 China Window - Guide on China Tour, China Business, China Culture and more