We would love to meet you at one (or more) of the IIQTC's workshops or professional certification trainings offered throughout the year at some of the most spectacular locations around the world.
The IIQTC has designed two kinds of events to meet your training needs:
Public Workshops develop and deepen personal practice for self-care, stress mastery, and maximum well-being.

Certification Trainings are designed to train individuals professionally, to share and teach Mind-Body Practice
Tai Chi and Qigong exercise can be a powerful booster for your health and well-being. Certification training graduates work internationally in diverse venues such as health care, fitness, spa, education, military, faith, business, and social service. Most workshops and certification trainings are considered retreats as they are offered in beautiful, peaceful settings with the content naturally evoking inner reflection and stillness.
Consider organizing a workshop or training in your region or at your workplace. The moving meditations, Qigong (Chi Kung) and Taiji (Tai Chi), have endured the test of time. With so many events to choose from, we're sure there is something for everyone, and we look forward to seeing you soon.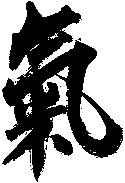 Qi